Hey there, my beautiful Jeans and Tees and Travel and Cakes readers, happy Friday! This week flew by, I hope you have a fantastic weekend and like I always say do something special for yourself, you above anybody else deserves it.
This weekend is a special one, Kyle's brother Ryan and his long time girlfriend Tara are getting married. I can't wait for the festivities to begin, starting with the lovely rehearsal dinner tonight. It's going to be an amazing weekend and the weather looks perfect. I'll be sure to share some pictures with you guys on Monday. I wish the Bride and Groom nothing but happiness on their journey together. Marriage is one of the most beautiful things on the planet and I know they got lucky and found their perfect counterparts. Congrats Ryan and Tara!
Last night while in my apartment, going through my clothes, getting ready for what I'm about to embark on in two weeks, I got to thinking which I often do to much of. I was thinking about my life, the good, the very good, the bad and the ugly. I was thinking about where I've been, where I am and where I am going. I guess it's good to do this from time to time, evaluate your life to see where you might need to make a tweak or two but for the first time in a long time I feel very confident about where I am in my life.
Of course there is always room for improvements but now and then you have to stop and take in the moment. I'm about to move to France, yikes! Never in my wildest dreams would I think this would be my life and as much as it scares me to pick up and leave my home, travel to a foreign land where I do not know the language, I'm actually pretty excited. This is one of those once in a lifetime opportunities and I can't pass it up. It does help that I'm going to be with my best friend and that we can experience this amazing journey together.
The point I'm trying to make is, when you are young you picture your life, ten, twenty years ahead, a perfect timeline of how your life will unfold. But life isn't perfect, there is no straight path, it gets bumpy, life literally gets in the way of your stellar plans. My advice is and always will be to enjoy the ride, accept challenges that come your way, set goals and conquer them. You'll surprise yourself when you see your personal journey unfold into something better then you've ever imagined.
Enjoy today's quote from the very knowledgeable, Carrie Bradshaw from Sex and the City. This chic knows what she is talking about. Again, have an amazing weekend!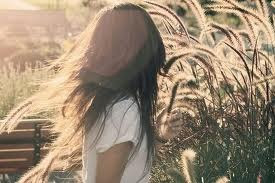 So just live, have wonderful times and make mistakes but never second guess where you've been, where you are, and most of all where you're going.
-Sex and the City