Happy Hump Day Lovers! Its weird not getting up and going into work, I already miss my routine but I'm sure once in France I'll start a new one. Right now I'm curled up on my manfriend's man chair, having some yummy coffee, listening to the rain fall outside, and I have to say with all that's going on in my life right now, I'm pretty relaxed. The last few days I've been a little nervous about my upcoming move but I a, realizing that there is no sense in being nervous and I know the minute I see my manfriend across the pond all the nervousness will disappear.
Last night I stopped by my guy's parents house to see how they are, and hang out with Kyle's sister Taryn. I love this girl, and I'm so happy with how close we've become, I am really hoping she'll ,make a trip out to Limoges this year. We enjoyed some yummy Thai food, and watched, Bridesmaids, which is so hilarious, I love ladies with comedic talent. I got home and caught the end of the Rachel Zoe show, and watched as they welcomed their new little baby, Skylar, into the world. That child is going to have the best wardrobe.
I have a lot on tap for today, doing some last minute shopping for things I need to bring with me overseas. I also need to mail the last of my packages aka my life over to France. (Please US Postal Service, do not lose my "life" because poor Kyle will have to deal with wrath of Meggie and her missing clothes.) Later on tonight, I'm heading into Manhattan for the Team in Training Inspiration Dinner, since my team's 10K is only a few days away. Tonight's dinner is to thank them for their hard work and dedication towards their fight against Leukemia and Lymphoma, it is also to motivate them for the upcoming race.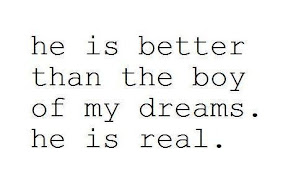 Today's quote is a little mushy, so if you aren't into the mush, you may want to turn away. I've actually used this quote before and I do not care that it is a repeat, I love it that much. It's from the movie, He's Just Not That Into You, and it's probably the best line in the movie and possibly in romantic comedy history. (You can see that I really love this quote.) The quote comes from Ben Affleck's character, Neil, towards Jennifer Aniston's character, Beth. I think this is a line every girl wants to hear from their significant other, it's pretty simple, so take notes gentlemen, this is what your lady friend is looking for. Every time I watch this scene, I get all mushy and teary eyed, I can't help that I'm a hopeless romantic, I'm always rooting for the happy ending.
Enjoy!
I need you to be happy, for me to even have a shot at being happy.
-Neil (Ben Affleck), He's Just Not That Into You.